We've Got What You Need
And we're very excited to share it with you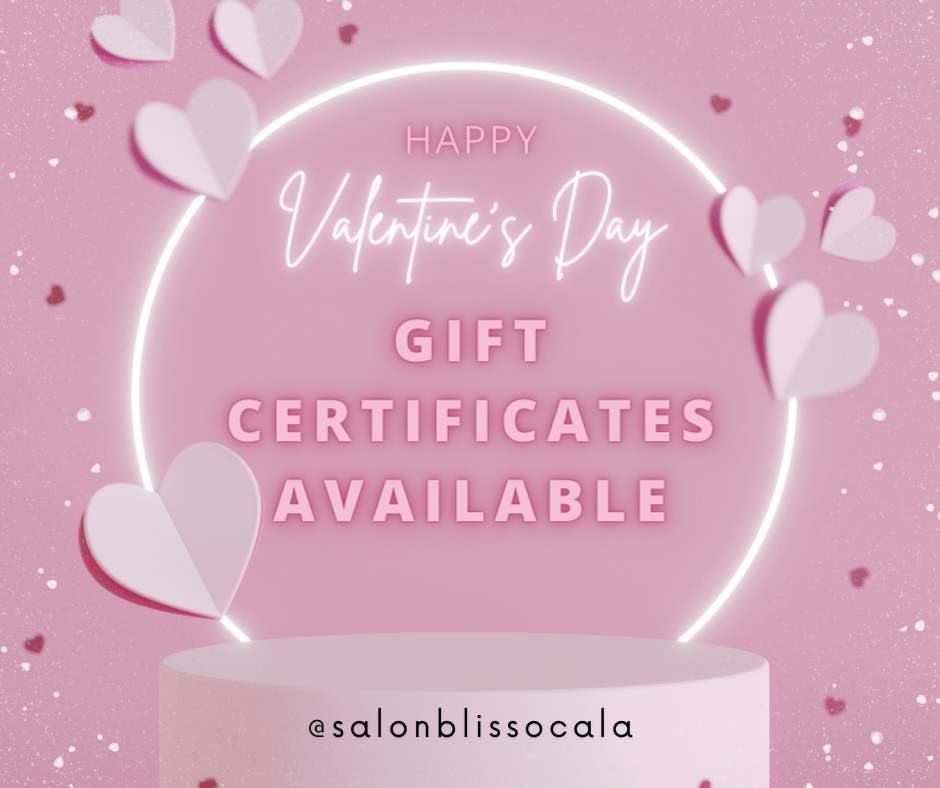 Valentine's Day is Around the Corner
Surprise your honey with a gift you already know they will love. Maybe she wants something new or maybe you can simply take care of her next appointment... how sweet would that be?
Gift certificates apply to all services in the salon. Hair Color, Cuts, Nails, etc.
What's happening at Salon Bliss?